10 Ways to Fall In Love with Paris
⌛ By Kaylin R. Staten ⌛
"We'll always have Paris." — "Casablanca."
A swift wind lifted the loose tresses of my hair as I looked upon one of my ultimate dreams. After so many years of sitting in my childhood bedroom pretending my Barbies traveled abroad, trips to home decor stores to purchase Parisian goods and six French classes, I stood there on the Grenelle Bridge. My excitement bubbled over, and I couldn't get to my Nikon soon enough. There it was, in all of its glory. The Eiffel Tower — with a RAINBOW BEHIND IT.
For the first time, this scene unfolded before my eyes and wasn't reserved to the walls of my mind. I stood there, on the same bridge as Harrison Ford in the movie "Frantic," looking at my favorite landmark in the distance. My hands trembled with the realization that I was actually in Paris. And it was more beautiful than I ever imagined.
My mom and I experienced Paris in April and May 2012. Then, in September and October 2016, we went there again after an all-too-brief stint in London. This time, we took my grandmother (A.K.A. Ninny) on her trip of a lifetime. Like me, she took French classes and always dreamed of traveling abroad.
The City of Light is my home away from home. Although the French speak entirely too fast for me to pick up every word (I'm much better at reading French), I feel at ease among the cobblestone streets, famous landmarks and the ebbs and flows of the Seine River.
Whether you're traveling to Paris soon or are still in the planning stage, here are 10 ways I fell in love with Paris. In honor of Bastille Day on July 14, here are some tips on how you can experience your best version of Paris:
1. Rent your own apartment and have your own "neighborhood."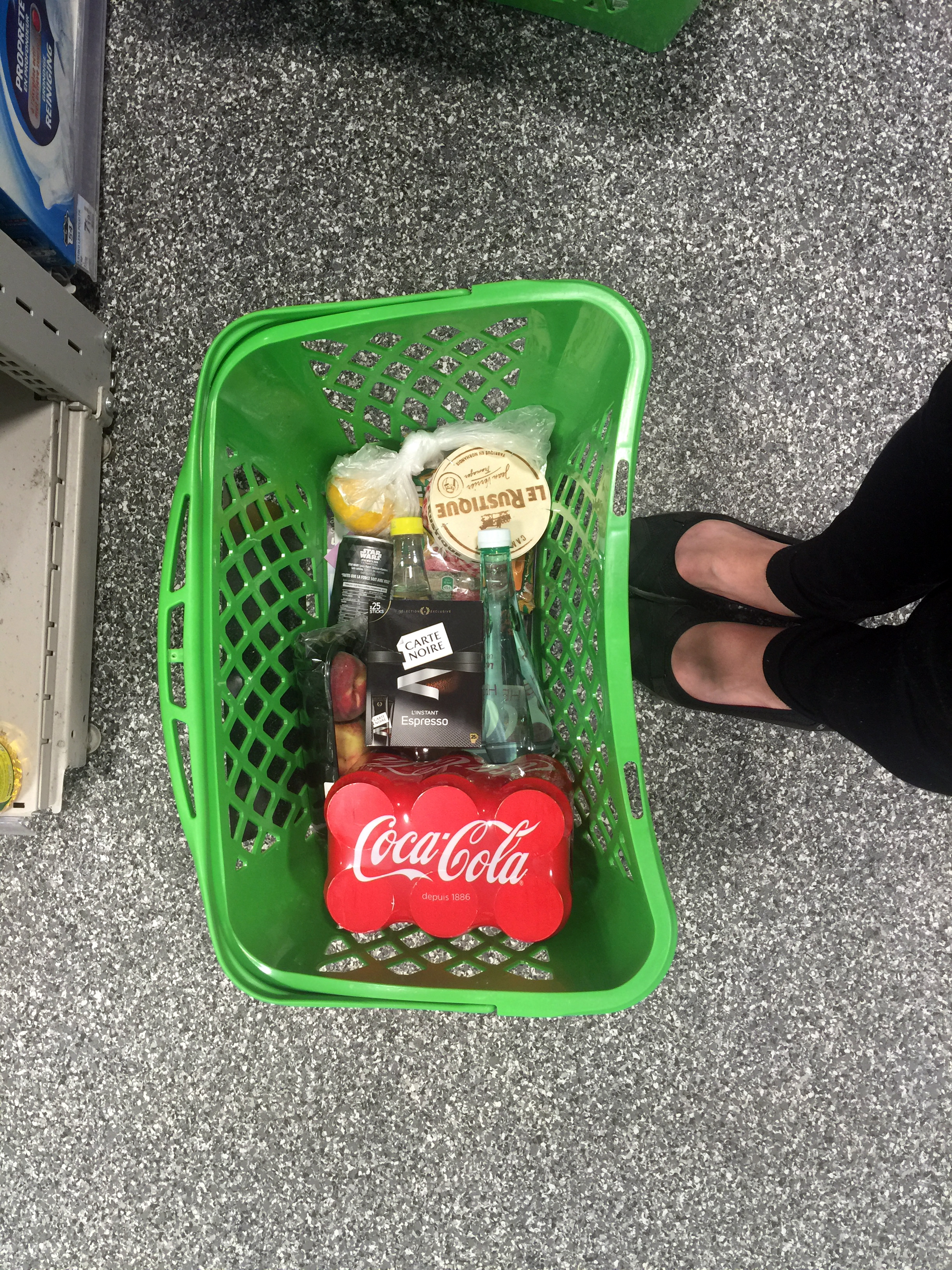 This was one of the best pieces of advice I received before going to Paris was to rent an apartment. I'd never done anything like that, but I will say, having privacy to decompress after a day of sightseeing, eating and shopping is to die for. I used VRBO.com, but other sites like AirBNB, can also give you a sense of the going rate per night. Plus, you can choose your own rented space in a chosen neighborhood. When I looked for my Paris apartment, I looked for a more residential vibe near easily accessible Metro and RER stations, a safe and friendly home away from home. You'll be able to communicate with the apartment owners prior to your trip, as well as during and after. You'll have everything at your fingertips before you even land on foreign soil, such as key entry codes, hot spots in the neighborhood and the wifi password.
There's nothing better than sitting near the huge French windows of your first floor (really, second in America) apartment sipping café au lait, writing away in your journal and listening to the raindrops hit the restaurant's arbor below.
If you're unsure where you would like to stay, I recommend the 16th Arrondissement. It's my district, and I love it. Plus, my favorite view of The Eiffel Tower (the first one I ever saw) is only minutes away from the apartment. There's a weekly market near the apartment, too, and I purchased a new dress, some red-wine-colored dahlias and more.
2. Go to a flea market.
I love flea markets in America, so I had to experience one in Paris. We went to Puces de Vanves Flea Market, which is less crowded than the most popular and larger Puces St. Ouen Flea Market. It was on the opposite side of Paris and a long haul from our apartment, but it was well worth it! Each time, I found unique items that are staples in my home and personal collection. In 2012, I found an empty vintage liquor bottle. In 2016, I talked down a stall owner on a vintage Chanel scarf. You never know what you will find!
The Puces de Vanves Flea Market in the 14th Arrondissement is open every Saturday and Sunday from 7 a.m. To 5 p.m.
One recommendation is to know basic French so you can read prices and ask questions. Or take a natural flea marketer like my Ninny with you!
3. Spend time at Shakespeare and Company (and other shops).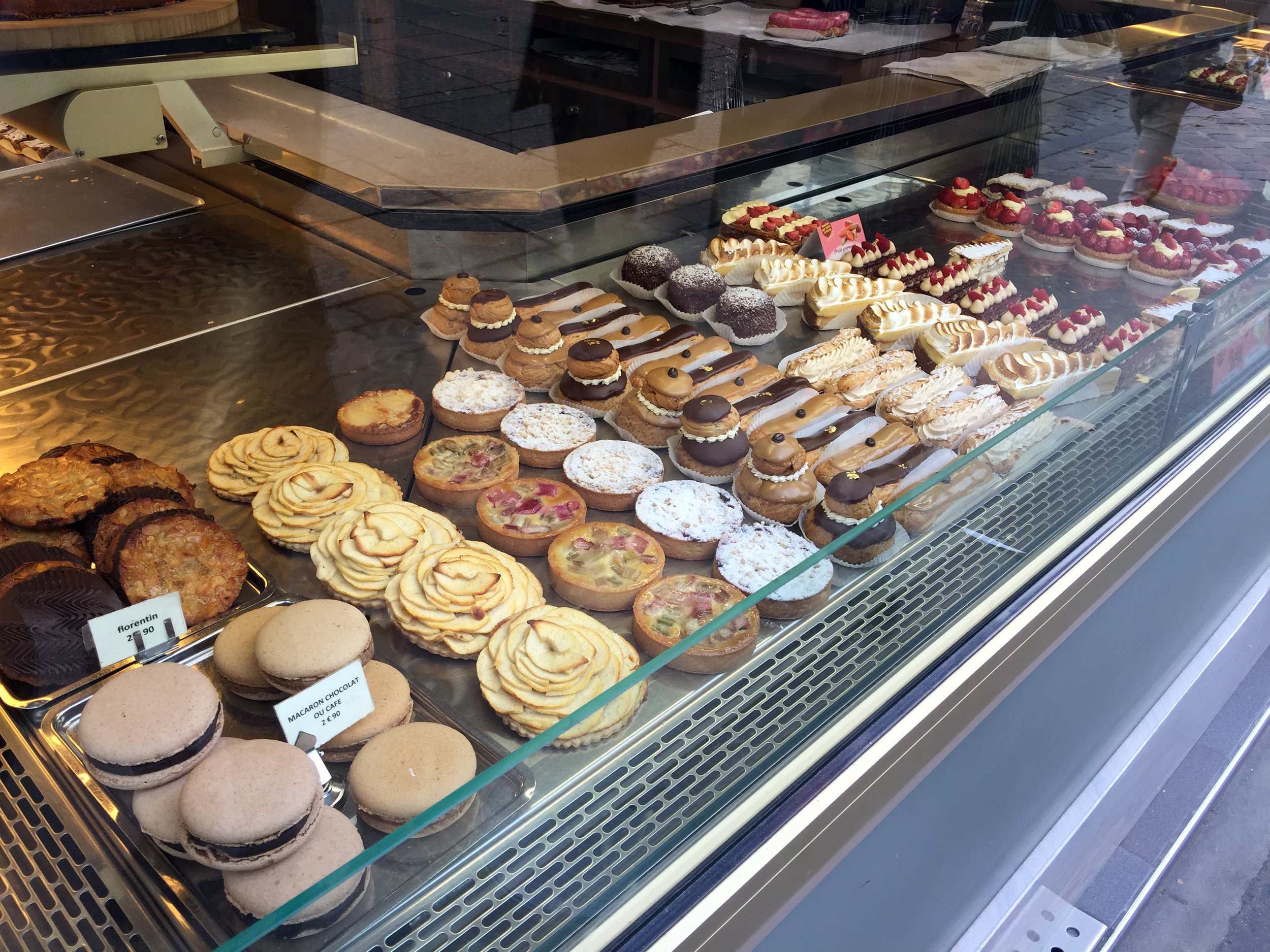 If flea markets aren't your thing, the capital city of France is known for its variety of shopping excursions. Whether you're looking for souvenirs to bring back for friends (hello, affordable and cute scarves!) or more high-end stores (my personal favorite is Louis Vuitton), visit places that suit you and your personal style. If you're a writer and/or reader, add Shakespeare and Company on the Left Bank to your must-see list. It's not the original one from the Golden Age of American expatriate writers in the 1920s, but this location still pays homage to the late greats, as well as modern authors. If you purchase a book, the cashier stamps the book with a nostalgic Shakespeare and Company stamp. (I love my A Moveable Feast by Ernest Hemingway and my The Great Gatsby by F. Scott Fitzgerald!) The store is open every day from 10 a.m. to 10 p.m.
I also recommend the open-air market Rue Cler. If you're looking for it, Rue Cler most likely has it! If you want to prepare your own food, you'll find fromageries (cheese shops), patisseries (bakeries), home goods stores and more. I purchased a cute little pot that I still make my poached eggs in. Of course, I stocked up on macaroons while on Rue Cler. Everywhere I went, I bought macaroons. JE LES AIME.
Bonus: Speaking of American writers, I also visited La Closeries des Lilas in 2012, where Ernest Hemingway wrote The Sun Also Rises.
4. Eat your weight in Parisian foods.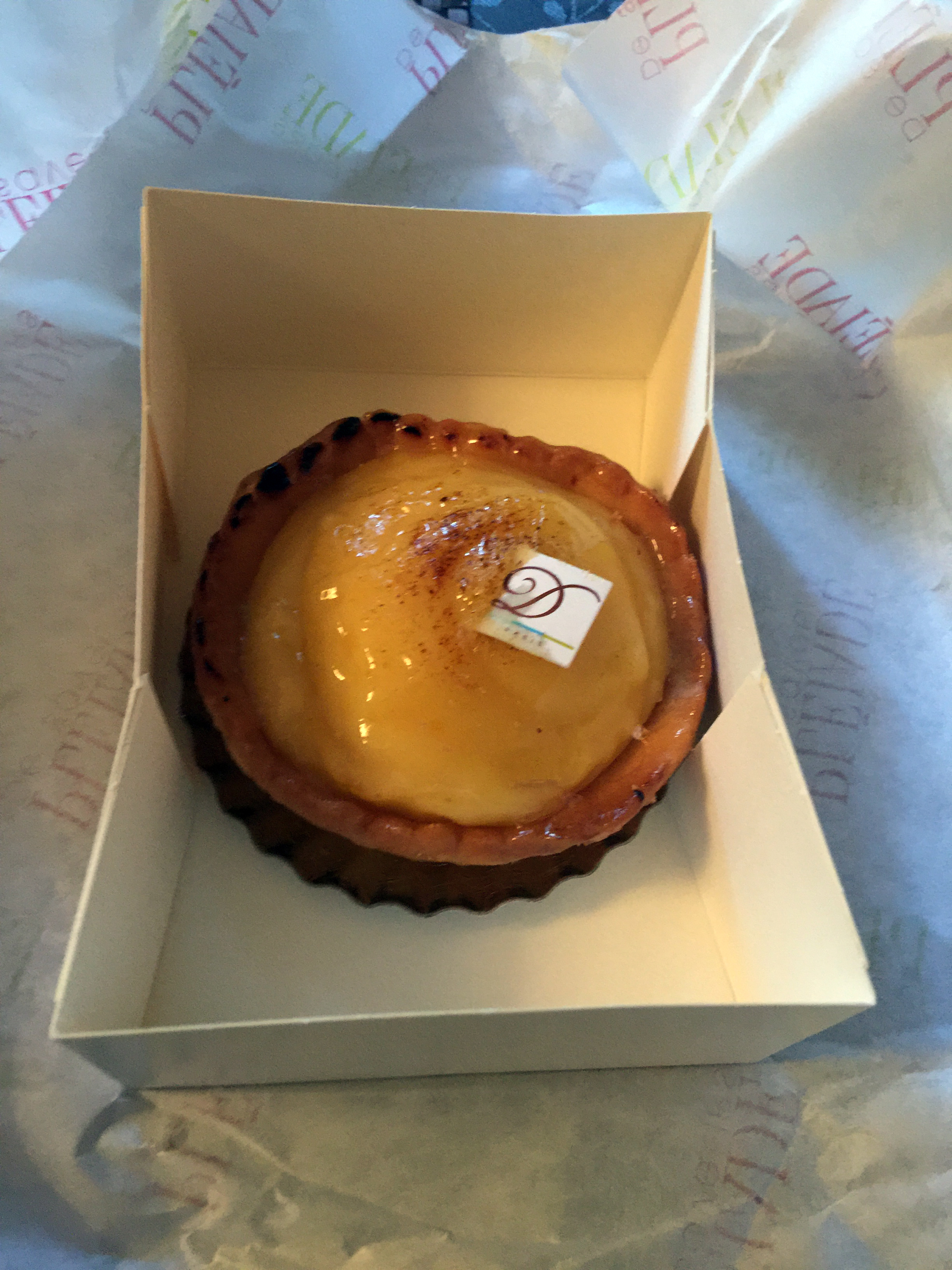 One of the best thing about traveling anywhere is experiencing the foods of the region. When I was in high school, we had to learn what a croque-monsieur was. So, I have to have one each time I go to Paris. It's my French comfort food, with ham-and-cheese goodness contained within sourdough bread. The same with bottles upon bottles of Perrier and Coca-Cola. I don't drink Coke anymore, but I drink the merde out of it while I'm in Paris. Add a lemon slice with zero ice and it's oh-so European.
Explore your neighborhood for off-the-beaten-path eateries. And don't be afraid to try new things! Trust me, I had a certain type of anxiety before trying escargot for the first time. Anything covered in butter and garlic tends to be good, even snails. You cannot go to France and not try escargot! Paris also boasts some très delicieux pastas, rotisserie chicken, quiche lorraine, Nutella crepes, fresh fish and more. I drank coffee every day, too, and there's nothing like coffee in Paris. If you're a wine drinker, then you're in luck, too. You're in the midst of wine country.
5. Relax in one of the many beautiful gardens.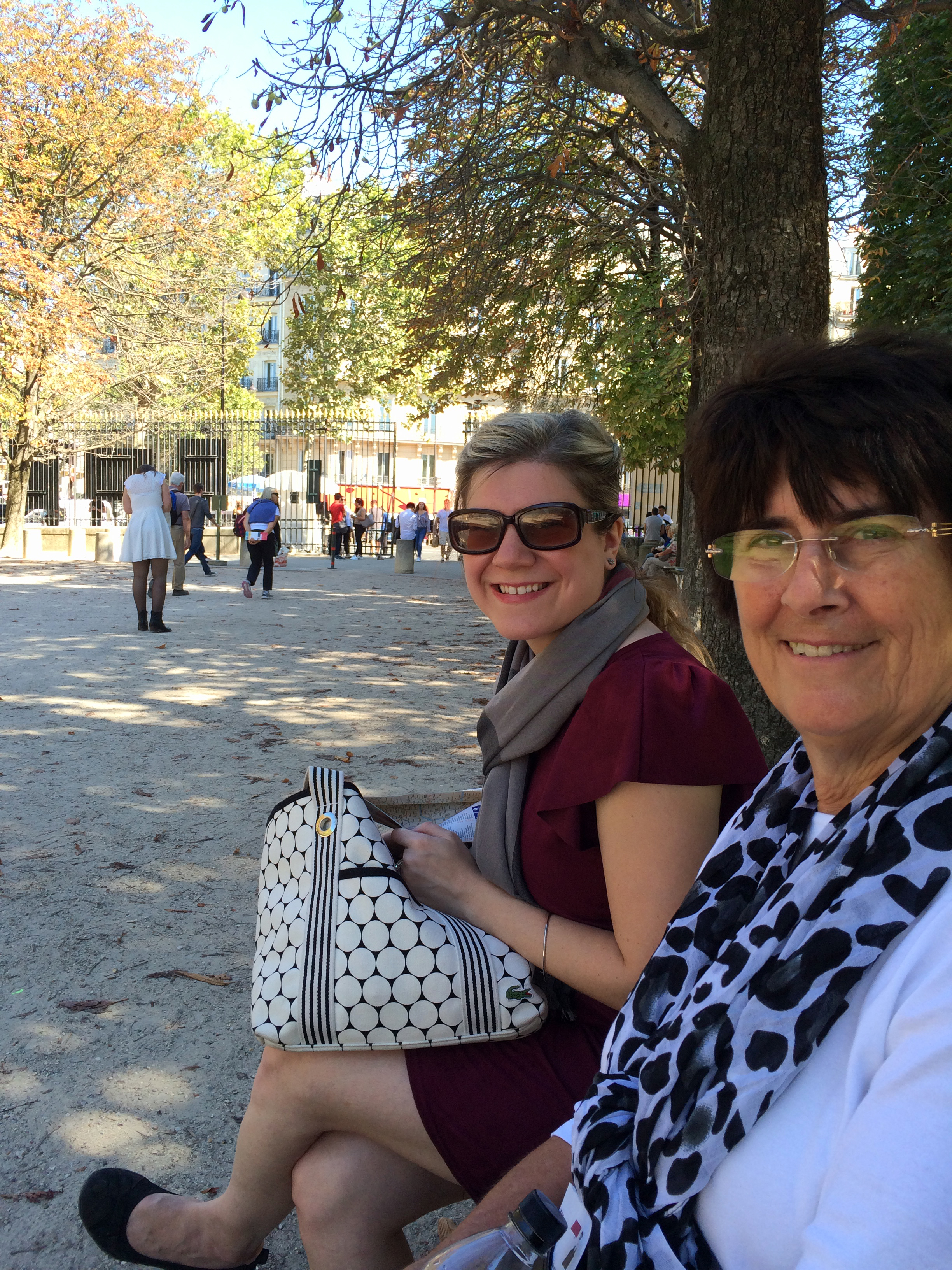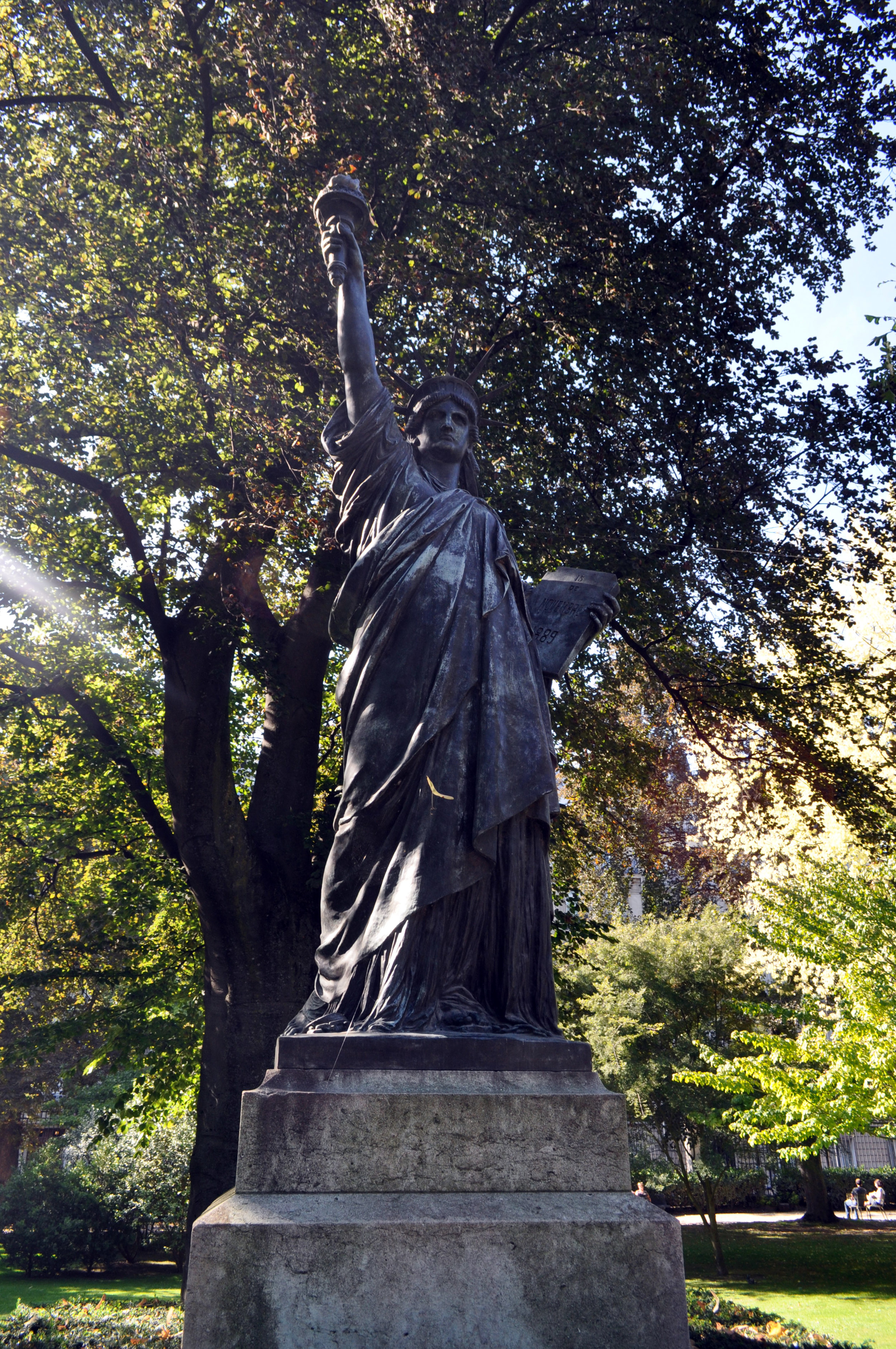 I'm like my mom. I like being around flowers. One of the most luxurious and beautiful gardens in all of Paris is the Luxembourg Gardens. If you're an artist or photographer, this place is heaven on earth. My now-semi-retired Nikon, appropriately named Jean-Luc Picard, captured a kaleidoscope of colors around me. They had the most gorgeous pink dahlias, and it was fun watching children race their miniature sailboats in the fountain. My mom, my Ninny and I sat on green benches and people watched.
If you need to relax or want some creative inspiration, go to a garden in Paris! Plus, they're free.
The Luxembourg Gardens has a replica of the Statue of Liberty as a memorial for those lost on September 11, 2001. (The other replica in Paris is next to the Grenelle Bridge.)
6. Walk along the Seine River.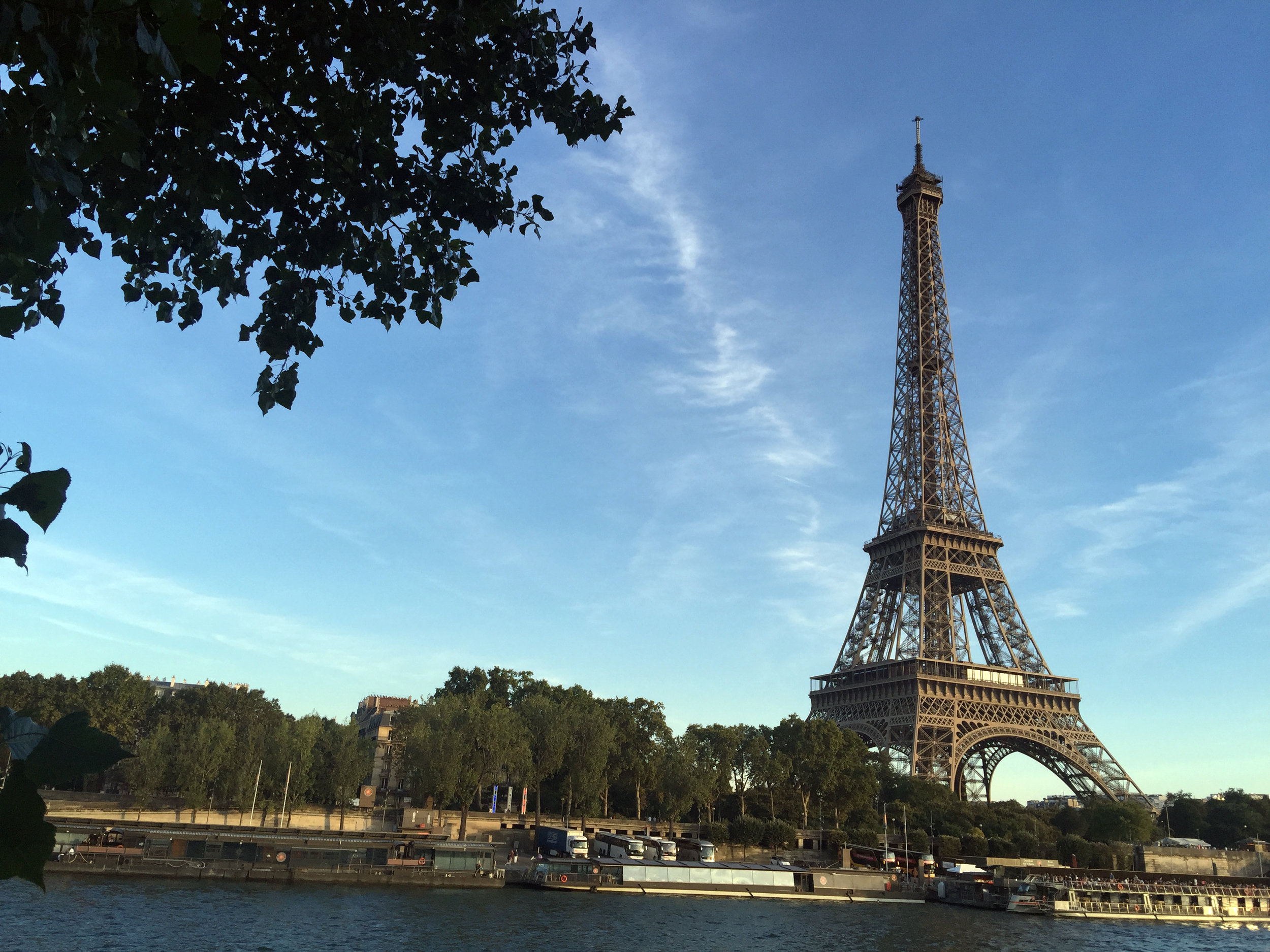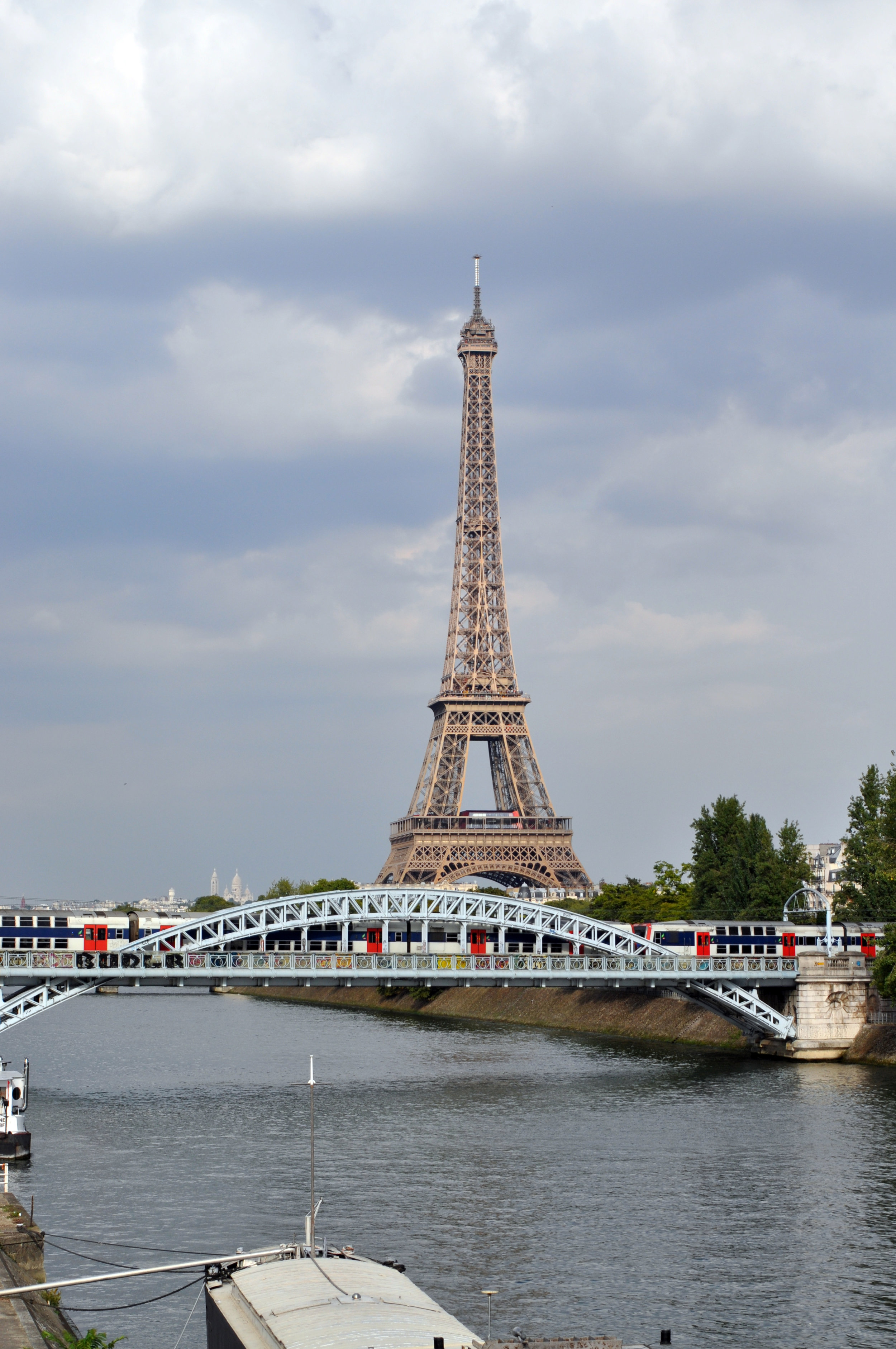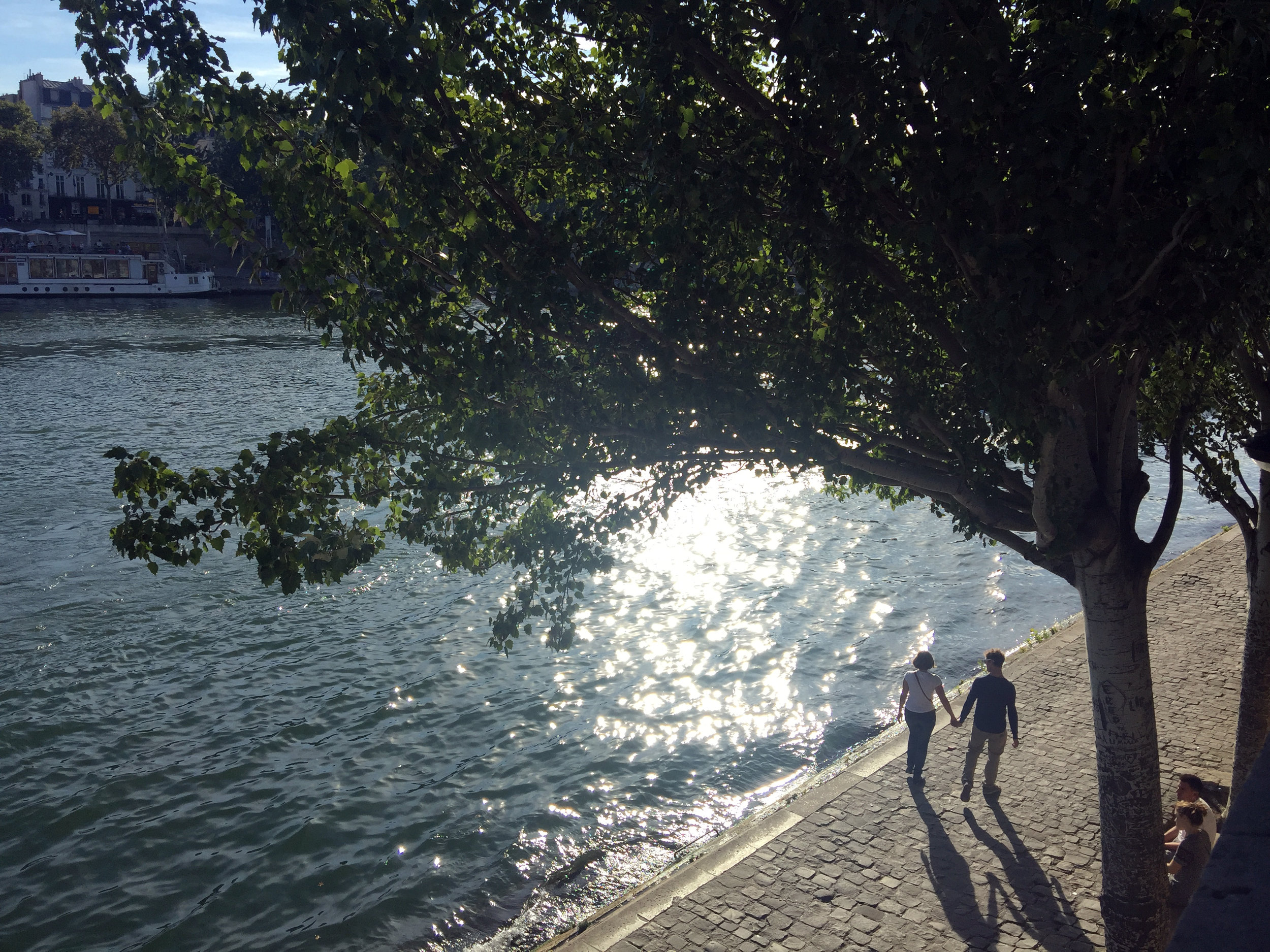 I love being near water. Near and not in. (I have a water phobia.) The Seine River runs in the middle of Paris, so you're not too far removed from being near water at any point in Paris. My favorite walk along the Seine River is the Ile des Cygnes from the Grenelle Bridge to the Bir Hakeim Bridge. It reminds me of the Secret Garden with its tunnels, trees and an overall relaxing atmosphere. You can also take boat tours, which I highly recommend. Seeing Paris from the water is magical.
Something I do not recommend: Walking from Notre Dame to the 14th Arrondissement. See, in 2016, there was an incident near the Louvre. Some type of disturbance that involved police and a myriad of sirens. So, we decided to WALK back to our apartment. My poor feet; however, I did get some amazing photos of my favorite tower and more Parisian highlights, like the locks around the Eternal Flame at the bridge where Princess Diana died.
7. Spend some quiet time in cathedrals and museums.
Europe has some of the most beautiful cathedrals in the entire world. I enjoyed Notre Dame and Sainte Chappelle, both located on the Ile de Cite. Notre Dame is 850 years old, and its stained glass rose windows, intricate gargoyles and views from the top of the cathedral give you a unique experience. Going into the cathedral is free, but it's 8.50 Euros to visit the tower. It's open from 7:45 a.m. to 6:45 from Monday to Saturday. It's open from 7:45 a.m. To 7:15 p.m. on Sundays. The earlier you get there the better — it's a very popular tourist spot. Be sure to spend some time in shops and restaurants close to Notre Dame. There's a garden shop near the Metro station, and obviously, I bought stuff. ;)
Sainte Chapelle is a lovely Gothic church has more than 1,100 scenes from The Bible in its huge stained glass windows. Times vary by the time of year and it's 8.50 Euros.
My favorite museum is the Rodin Museum, which holds The Thinker and other Auguste Rodin masterpieces. It's a smaller museum and doesn't take a long time to get through. Plus, they have a small café on site, like most museums and other attractions. The combination of pistachio and violet gelato here is on point. Be sure to visit the Louvre as well, and be advised: It's huge and there are limited restrooms. People also crowd around the Mona Lisa, so be prepared to barrel your way to the front. If you love classical art, you will love every museum in Paris!
8. Put a lock on one of the bridges.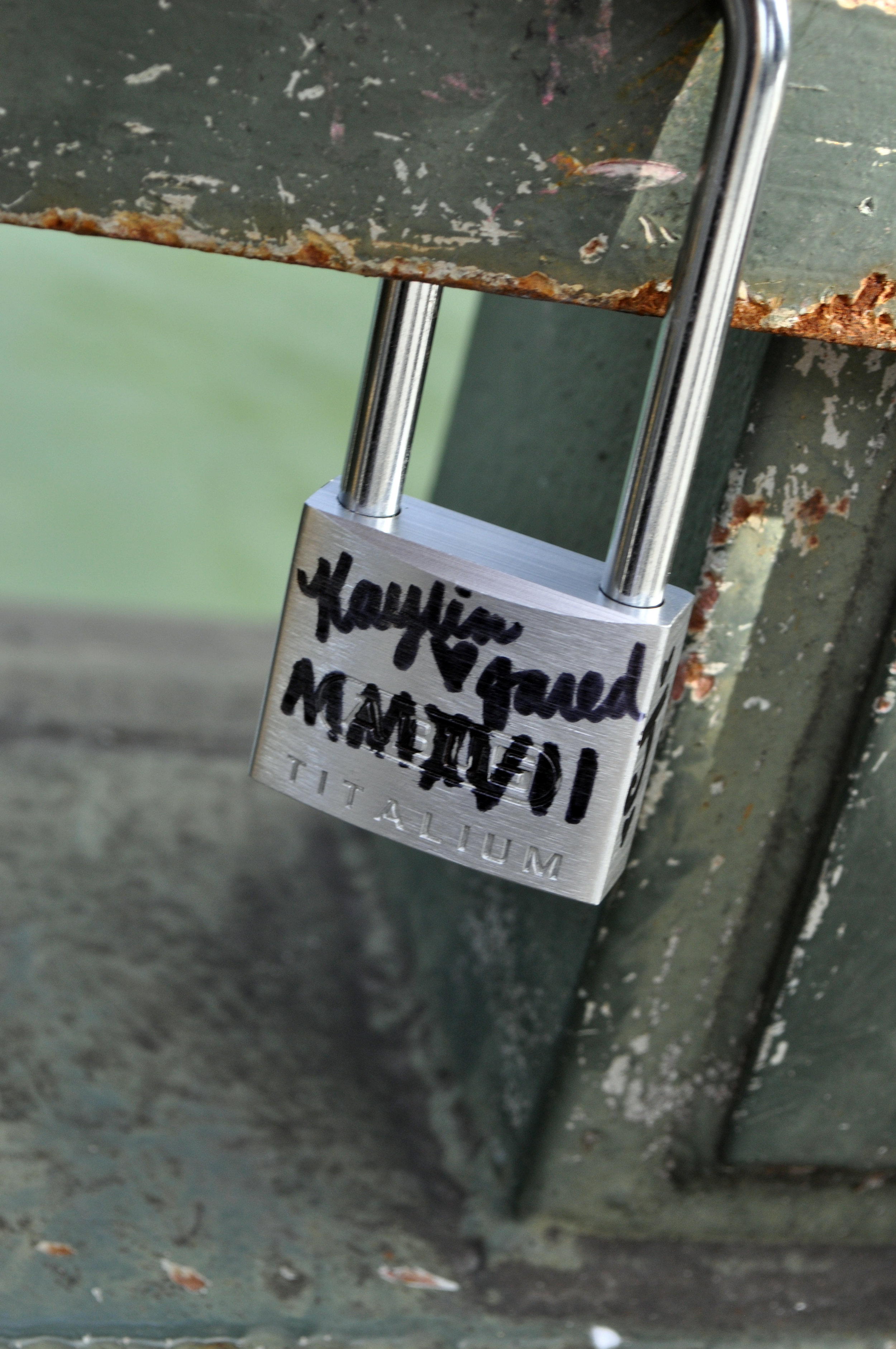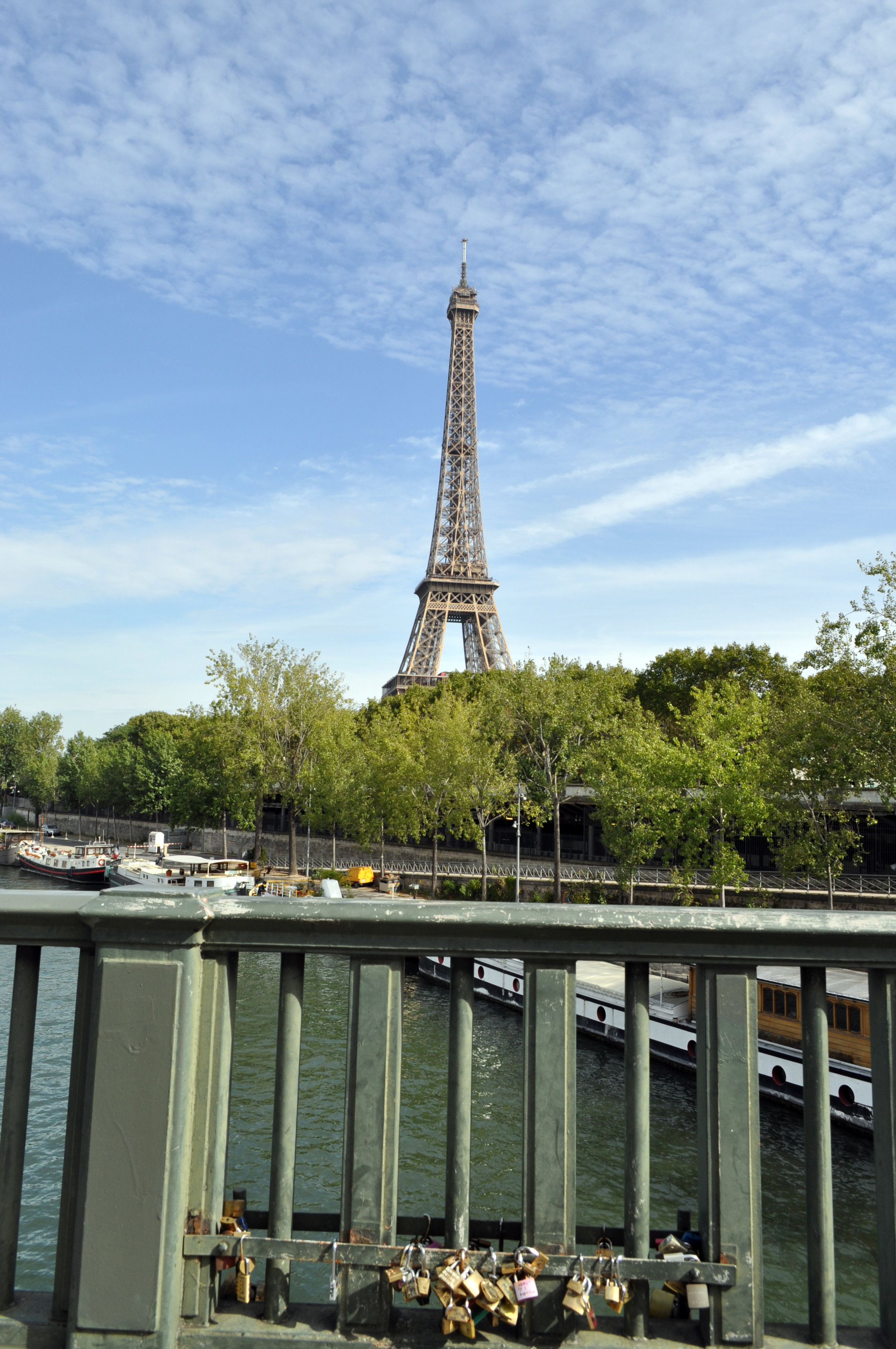 I have always been a closet romantic, but since finding the love of my life, I'm outwardly romantic. So, when I returned to Paris in 2016, I wanted to put a lock on a bridge to signify our love. In 2015, Paris city employees removed all of the locks on the Ponts des Arts Bridge. The sheer weight of the locks was causing structural issues, so each lock had to be removed. Cue the sad music for all of us who liked the Leslie Knope and Ben Wyatt scene from "Parks and Recreation" on that bridge. I was able to see it from the river on a boat cruise in 2012, and the number of locks was, well, a touch overwhelming.
I chose to purchase a lock at the wonderful Lowe's-like store, Castorama. It came with a large lock, two small locks and several keys. I wrote, "Kaylin and Jared" and our wedding year of 2017 on it. I placed it on the Bir Hakeim Bridge with a breathtaking view of The Eiffel Tower and near the tunnel from the movie "Inception." I hope it still remains there to this day. When Jared and I return to Paris, we will look for it. It's nostalgically surreal to leave such a piece of your heart in Paris.
9. Look at the Eiffel Tower from every angle.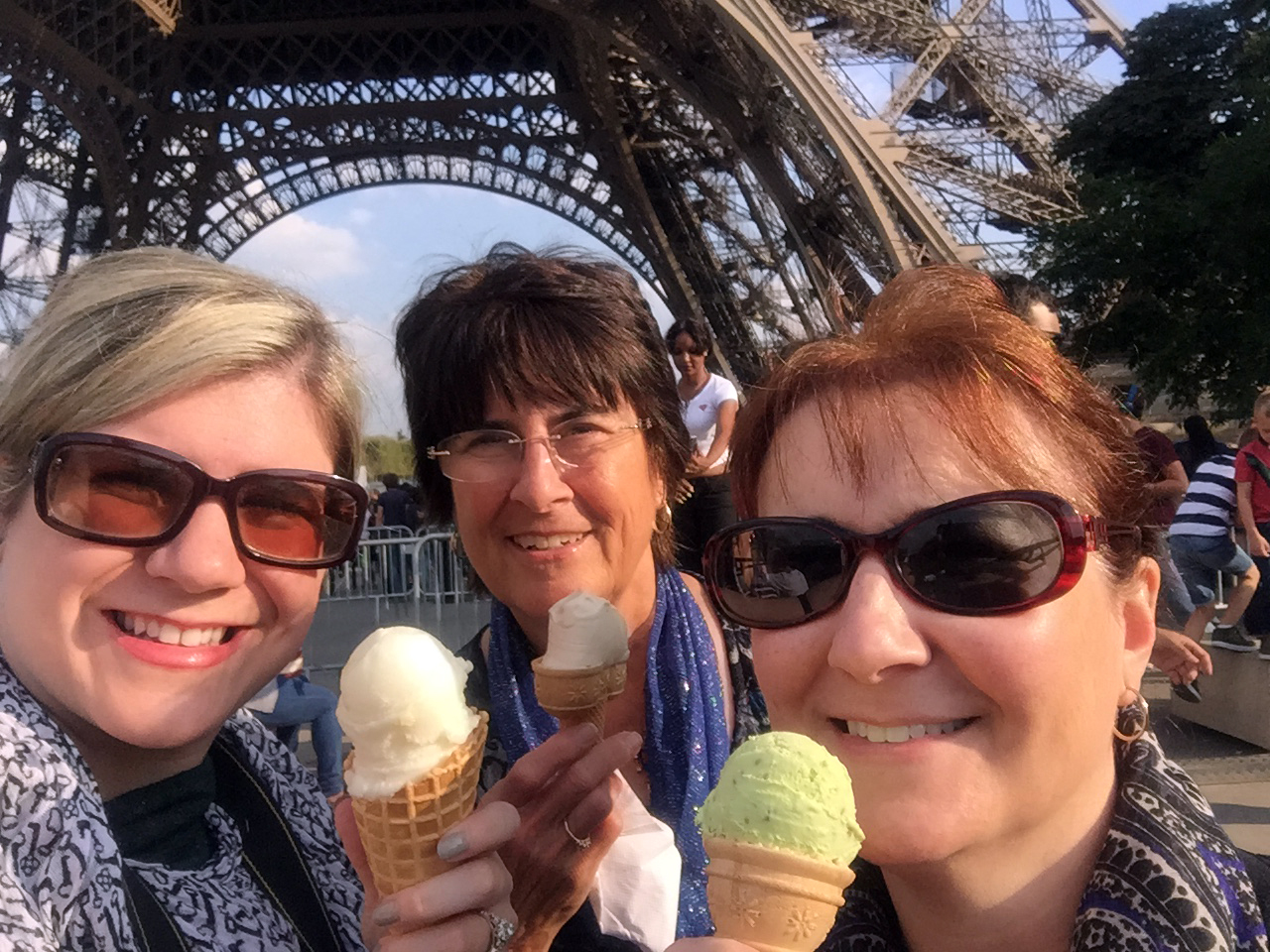 I know I'm probably an American cliché, but I ADORE The Eiffel Tower. While you're in Paris, be sure to get all of the most spectacular views of the tower. While many Parisians still believe it's an eyesore, I love it. (Obviously.) Some of the best places to view The Eiffel Tower are from the Champs de Mars, Trocadéro Gardens and the Montparnasse Tower.
The Champs de Mars and Trocadéro Gardens can be accessed at any time. The Montparnasse Tower is one of the most modern buildings in Paris, and honestly, it does look a little out of place in the middle of such classic architecture. The top of the 59-story tower, however, has one of the best panoramic views of Paris. Times vary per month, and it's 15 Euros to visit the top. It's Euros well spent, trust me.
10. Watch the Eiffel Tower glitter at night.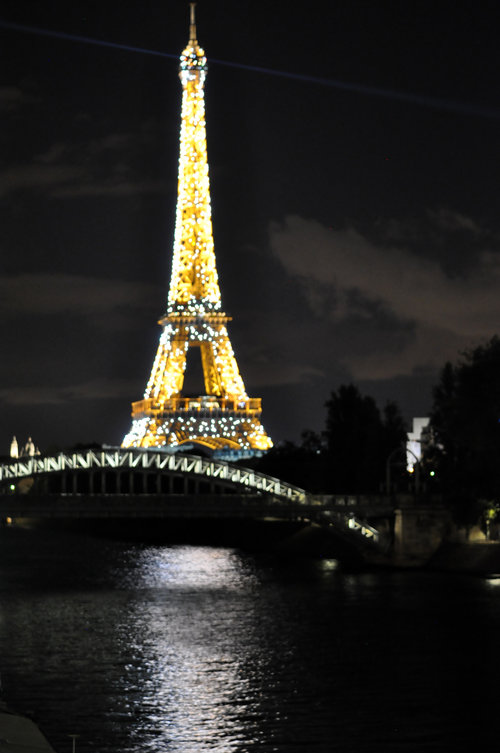 At the top of every hour from sunset to 1 a.m., The Eiffel Tower sparkles on cue. I'll leave you with this video. Be sure to see this, wherever you find yourself in Paris. Paris is très magique at night.
Don't go to the Catacombs, unless it's your thing. Hellooooo, claustrophobia and people's bones everywhere. Take water everywhere, too, because if you're out of shape (like me), you'll be about to pass out from climbing spiral staircases to the top of the Arc de Triomphe.
Some brief tips:
Learn the Metro map before you go and practice your line stops and jumps.
Get Euros before you go at a bank near you. Contact your bank and credit card companies so you can make debit and credit purchases while in Paris.
Buy a museum pass in advance. This saves a lot of money on attractions!
Rent an apartment (See above).
Buy a Rick Steves book. He is awesome!
I hope this gives you an idea of what Paris is like! I have so many favorite things about this spectacular city, so stay tuned for more information in the future!
Copyright © MMXVIII Hourglass Omnimedia, LLC
ALL PHOTOS COPYRIGHT © KAYLIN R. STATEN/HOURGLASS OMNIMEDIA. ALL RIGHTS RESERVED.
Kaylin R. Staten is an award-winning public relations practitioner and writer. She owns Hourglass Omnimedia, a consulting company based in Huntington, WV.
⌛ ⌛ ⌛